"And now…Fillmore! Today's episode: 'The Cartoon Review.'"

– Don Lafontaine
Remember when Saturday Morning cartoons were a thing? Specifically, those that aired on "Disney's One Saturday Morning on ABC" and later "ABC Kids." I remember it like it was yesterday. One of the cartoons that I remember but didn't really have any interest in watching at the time was Fillmore! But recently, I began looking back on some of the cartoons that I neglected to take a look at. Among them were, Disney's The Mighty Ducks, Chip 'n Dale: Rescue Rangers, Buzz Lightyear of Star Command, and Fillmore!
Fillmore! was one of the newest programs on the renamed Saturday Morning block "ABC Kids" after "One Saturday Morning" was discontinued. The program premiered on September 14, 2002. The show was created by Scott Gimple, and it ran for 2 seasons on two different networks. This program is the last to be produced exclusively by Walt Disney Television's Animation department before they began co-producing with Disney Channel. The premise for this show is like a crime-drama like CSI, except these are child-friendly versions of crime solving.
The show follows 12-year-old Cornelius C. Fillmore. He is a former juvenile delinquent with a record, and a seventh grade student at X Middle School. When he was arrested by X Middle School Safety Patrol member Wayne Liggit, he was given two options. One option was he could spend the rest of his middle school career in detention, the other option was to help out the school's Safety Patrol solve another case. He was eventually recruited as a member of X Middle School's Safety Patrol. He is best known for exceeding the standards of other Safety Patrol members, and he always gets his man. His preference of attire is usually a turquoise colored T-shirt, and a blue pair of pants. At X Middle School, Safety Patrol officers wear orange sashes and a badge, standard issue. When he makes a discovery that answers any question that he has, instead of saying "Bingo," Fillmore says "Disco!"
Fillmore is partnered up with fellow Safety Patrol officer Ingrid Third. She wears a custom black, tank top-style dress¸ combat boots, and has a "severe black" haircut. Ingrid is also a former delinquent, and was sent to a reform school in Nepal before enrolling at X Middle School. She is the smartest kid at X Middle School because of her photographic memory, which comes in handy when trying to solve a case. She becomes Fillmore's partner after he helps to clear her name.
The Safety Patrol is like the police force of X Middle School, and every police force has either a sheriff, a chief, or a commissioner. The Safety Patrol has its Junior Commissioner, and his name is Horatio Vallejo. He is Fillmore's superior. He gives instructions and briefings on cases and how each investigation is to be conducted. Fillmore is known for destruction of school property in order to catch his criminal, and Vallejo often scolds Fillmore for doing so. A running gag throughout the show is when Fillmore does something unbeknownst to and would usually be disapproved by Vallejo. When Vallejo finds out, he shouts "FILLMORE!" Other members of the Safety Patrol include Karen Tehama, Joseph Anza, and Danny O'Farrell. All of the Safety Patrol officers come from various cultural and international backgrounds, including Italy, Japan, Mexico, and maybe even Scotland.
The principal of X Middle School is Dawn S. Folsom. She is a figure similar to M from the James Bond film series. She is in charge of everything at X Middle School, and she is the superior figure of the entire Safety Patrol force, include Jr. Commissioner Vallejo. She's known for issuing threats of replacing the Safety Patrol office with something else if the Safety Patrol is not able to solve an investigation.
The theme music for this series is not an originally composed piece. The theme song is titled "Das Über Tüber, or the Mystery of Mr. P." performed by Ookla the Mok. This song is from the bands 1998 album Super Secret. It's a very epic sounding piece of music. It's very fast-paced. There are no vocals, a lot of trumpets playing, a lot of bongo's bongo-ing, and some guitar distortion. The opening sequence begins with the camera panning toward Fillmore standing by his desk in the Safety Patrol office. The first thing heard is a two-way transmission by Fillmore, saying "Fillmore! I'm on it!" Then, the music begins. The opening sequence also shows who each character is by showing titles with their names that fly in.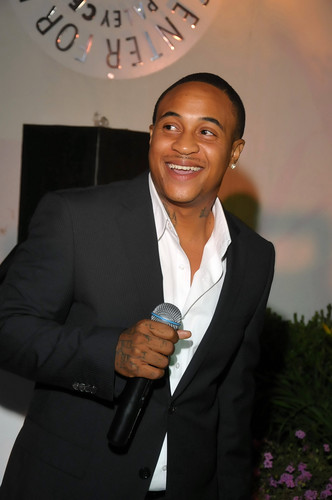 This program features an all-star cast with veteran acting experience. Cornelius Fillmore is voiced by actor, rapper, and singer Orlando Brown, who made appearances on five other Disney-related properties including the role of Eddie Thomas on That's So Raven and Sticky Webb on The Proud Family. Ingrid Third is voiced by Tara Strong, another voice acting veteran who has been mentioned several times in previous blog posts. Horatio Sanz voiced the role of Jr. Commissioner Vallejo. From 1998 through 2006, Sanz's best known role was as a cast member of NBC's Saturday Night Live. He also appeared in the 2008 film Step-Brothers and a 2015 episode of ABC's Modern Family. Principal Folsom is voiced by Wendie Malick, who is a nominee of two Primetime Emmy's and a Golden Globe. Malick more recently played the role of Victoria Chase on the TV Land sitcom Hot in Cleveland. She also has other roles including SNL in 1980, Seinfeld in 1995, and Kim
Possible in 2003. The announcer of the Fillmore! is voice-over actor Don LaFontaine, who is best known for his line "In a world…" Sadly, LaFontaine passed away from Pneumothorax on September 2008 at the age of 68. For almost 46 years, LaFontaine had recorded thousands of theatrical film trailers, television commercials, network promos, and news broadcast talent, voice-overs including WCBS-TV in New York. His last voice-over role was in the episode "The Chronicles of Meap" on Disney's Phineas and Ferb, which aired in April 2009. The US version of the episode ended with a tribute to him.
This show is a very cool show because of its take on a crime-drama and taking crimes to the grade school level. What I find fascinating about this show is that it depicts a group of middle schoolers who exhibit maturity and intelligence well beyond their years. The Safety Patrol is able to investigate crimes in a school setting as well as adult police detectives. What I find sad is that the series was cancelled in 2004 because of low ratings after 2 seasons. Thankfully, the show remains a well-remembered Saturday Morning cartoon with a devoted fan base. Even though the show didn't run for very long, I give the show a 9.5 of 10 in rating. Despite being the last ABC Saturday Morning cartoon, I think it was certainly one of the greatest.
Image Citations: